Bitcoin Mining Simplified
Our aim in 2021 was to launch a best-in-class mining service that was an all-in-one solution. As of 2023, we are sold out of our hosted miners.
Looking to dive deeper into Bitcoin? Speak to one of our relationship managers to consider becoming a Private Client.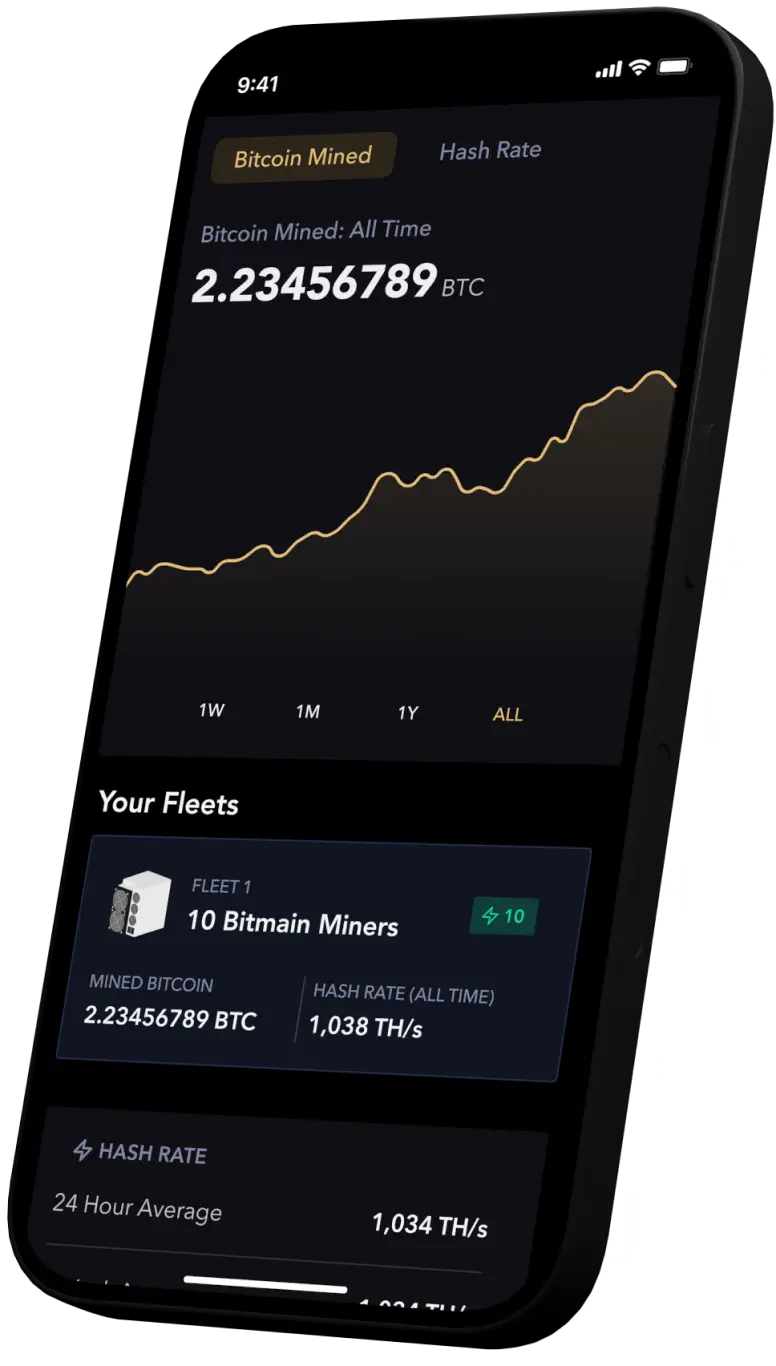 All-in-one Mining
With River, you can start with one miner and scale your fleet at your own pace. All miners can be managed from your River login.
Buy Miners With an Entity
River supports buying Bitcoin miners in your IRA LLC, business account, family office, or personal account.
Track Performance
View your hourly, weekly, and monthly miner performance all in the River app. Your mining proceeds and cost basis data are all tracked for you in your River account statements.
Looking to grow your Bitcoin wealth?
Our mining rigs are sold out! Consider speaking to one of our relationship managers about becoming a Private Client
"I mine with three other companies, but I have been super impressed with River. Their communication, honesty, assessment and ultimately delivering on their promises is of utmost importance to me. Whenever I have an issue, question, or concern, they are right there and are eager to help and assist. I'm a small miner, yet they treat me with respect and attention that I appreciate immensely."
Brad W.,
River Mining Client
"I've been mining Bitcoin through River for the past six months. I loved how the team helped me evaluate the various mining machines and think through what I was really trying to accomplish. The app is great as well, really user-friendly. I check in daily to see how my machines are performing and much Bitcoin I have earned."
Greg H.,
River Mining Client